Trying to enforce Hindi subverts the Constitution! How dare you!
Mr. Modi, yes, you, Narendra Modi! I am totally incensed!  How dare you be so insulting to us non Hindi speaking Indians? Perhaps we should give up our Indian passports!  I for one will take steps in that direction, after having held on to it for the past 33 years, while living outside India.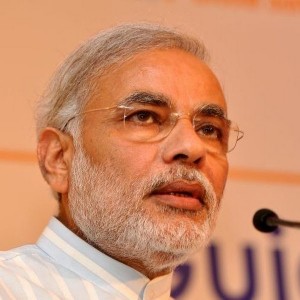 I arrived at Delhi airport today to fly back to Singapore, where I live currently, to find that the immigration form was now ONLY available in Hindi.  I was told this was done because only Indians need fill them out!
I am a Bengali speaking Indian. I do not appreciate it and will not tolerate it. I am sure my fellow Indians south of the Vindyas feel the same way.
You were elected with a historic mandate to lift India out of poverty, not to destabilize the country through irrelevant and divisive stupidity like trying to impose Hindi on those of us who are non non Hindi speaking Indians.  The Indian Constitution recognizes 22 official languages, in case you haven't had time to look at it.
Earlier, when you made statements about Hindi, I assumed it was just pandering to the gallery, and let it pass.  But it seems you are actually trying to go ahead with it! That not only makes me mad but makes me wonder about your and your party's collective intelligence!
How dare you try to subvert the Constitution by using only Hindi in the immigration forms? All it does is it alienates those of us from other linguistic groups.  So, walk the other talk you've been giving, since being elected, about being inclusive, instead of behaving divisively!  Trying to impose Hindi, or any other single language, on a linguistically pluralistic society is STUPID and DIVISIVE!  More importantly, it is inconsistent with our, as in Indians', linguistic rights, enshrined in the Constitution. Got it?
---