Artificial Intelligence for Customer Engagement: Building a Permission-based Ecommerce Ecosystem at CXsphere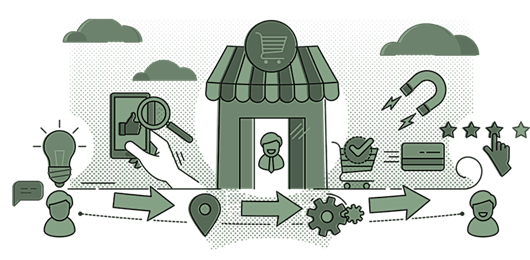 CXsphere, a startup in the permission-based ecommerce ecosystem space, had gained initial success with the launch of its first Artificial Intelligence (AI) driven customer engagement product. It had several clients and was generating recurring revenues. AI driven data analytics was a new industry and CXsphere had a unique business model: It leveraged AI on the demand side, providing customer insights to major consumer product firms. It leveraged big data systems on the supply side, offering permission-based opportunity to individual consumers to monetize their social media, e-commerce and other digital footprint. CXsphere had raised a bridge round of funding and hoped to be cash positive and to have raised Series A funding in the coming years. To successfully raise funding at the desired price, CXspere needed to take on several major challenges. These included (1) rapidly growing its business, (2) setting CXsphere on the path to becoming a global brand, (3) continuing with its strategy of frugal innovation, (4) staying ahead of its key competitors by more effectively (4a) getting consent from consumers to use their data and how to do this at scale, (4b) providing better AI-based customer engagement / personalization services in a cheaper and faster way, and (4c) growing its ecosystem and connecting more individual consumers to more brands and firms.
Teaching Objectives
This case can be used in an undergraduate, MBA, EMBA or executive education course on marketing, strategy, consumer behavior, marketing research, data analytics, entrepreneurship or other related subjects. The case is designed to help students understand the key issues and challenges associated with doing business in the age of customer data privacy, big data, artificial intelligence/machine learning, and ecosystems. The case can also be used to illustrate substantive topics such as (1) how to leverage AI/ML for marketing success, (2) how a firm can effectively get consent from individual consumers to use their data and do so at scale, (3) how a firm can engage with individual consumers and leverage their data for the long-term, (4) how acquire corporate clients who need individual-level customer insights, (5) how to develop a two-side market/ecosystem from scratch, (6) how to create and grow a firm quickly without significant funding, and (7) how to approach funding raising to support further growth.
Download PDF
Nov 2, 2023 | Cases
---