AZULIK Universe: A Magical Mix of Art, Sustainability and Community Engagement for a Luxury Brand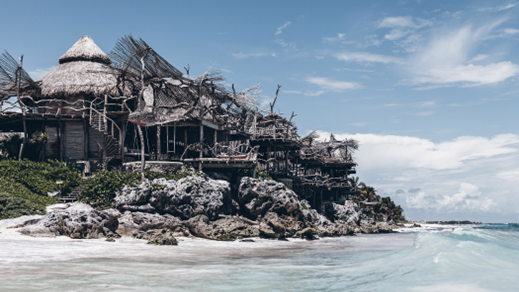 The case describes the hospitality brand Azulik which offers a unique luxury experience based on a set of contemporary values that resonate with the most demanding international consumers: connecting to art, nature and local communities. In the process of building the resort, a series of brands were created to fill the various needs of the guests staying at Azulik—restaurants, bar, spa, shops, museum… Vadim Grigoryan, the marketing consultant to Azulik, has been tasked to bring order to the portfolio of independent brands created, as managing the portfolio is expensive and inefficient, while at the same time failing to exploit the potential synergies that can be realized through a thoughtful brand architecture to create a clear, differentiated, and powerful offering to customers. The case puts students/participants in Vadim's shoes and requires them to decode the Azulik brand and articulate the key values underpinning the brand's identity, decide what role each of the independent brands should play, and whether and how these independent brands need to be connected to the Azulik master brand. The case thus offers the opportunity to understand all the decisions necessary in creating a powerful brand architecture as well as the frameworks to do so.
Teaching Objectives
The case focuses on how to create an architecture for a set of independent brands to exploit synergies across independent brands, lower the cost of managing a disparate portfolio of brands, and create a powerful brand portfolio in an architecture that at once strengthens the individual independent brands and the master brand. To do so, the case draws on the brand relationship framework offered by Aaker and Joachimsthaler (2000) and a brand role framework articulated in the case, that in combination can guide the creation of an optimal brand architecture. The case thus allows students/participants to learn and apply the frameworks in the context of the case to internalize the use of these tools and understand the tradeoffs in creating a powerful brand architecture. The case can be used in MBA or EMBA courses on branding and/or marketing strategy and can potentially be used in advanced undergraduate courses on these topics, as well. It works well with participants in executive programs. It fits well in a full-day or longer open-enrollment executive program on branding or as a half-day intervention in a company specific program, when managing the brand portfolio is a key ask.
Download PDF
Nov 1, 2023 | Cases
---