Janani: The Rocky Road from Charity to Social Enterprise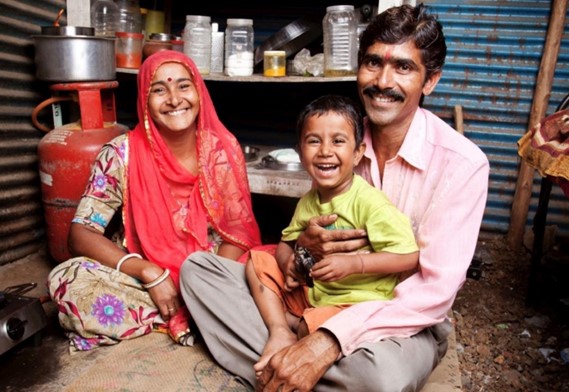 Janani – an affiliate of the U.S.-based NGO, DKT International – offered reproductive health products and services to mostly low-income consumers from its base in Patna, Bihar. It had grown tremendously in the recent past, expanding its coverage from 8 to 25 states — almost the whole of India. Donor funding had been critical to Janani's success, but donors were scaling back their funding in India as the economy improved and incomes increased. Janani still had three donors but funding from two of the bigger donors was expiring in 2020 and ongoing support was not assured. While Janani had made efforts to become a sustainable social enterprise, in 2019, 40 percent of Janani's annual budget continued to be dependent on donor funding. Janani needed to figure out how to become a self-sustained organization by embracing market opportunities and achieving its mission of improving the reproductive health of lower- and lower-middle-income consumers in India.
Teaching Objectives
NGOs offering services to the poor, particularly in countries where the economic situation is improving or in areas where donor interest is waning, struggle with attracting funding as donors shift their priority to more needy geographies. While donor support shifts, their still remain significant low-income populations that continue to need the services of these organizations. Thus, to meet the demand for their services in the face of dwindling donor support, these organizations need to transform themselves from NGOs dependent on donor funding to self-sustaining social enterprises. The Janani case showcases one such example and creates the opportunity to discuss the challenges of this transition. These challenges include figuring out where and how the organization can have the most impact, i.e., where should it focus; how to balance the segments it targets and the products and services it offers, to be able to cross-subsidize offerings to the truly needy; how to manage its relationships with partner organizations, and in particular, the government, for both low cost supply of products and legitimacy; how to drive a mindset shift from and NGO mindset to business mindset; and manage the organization more efficiently.
The case can be taught in MBA courses on sustainability or in modules on sustainability in general management courses. It can also be used in executive programs on sustainability or programs targeting NGOs to discuss the challenges of putting such organizations on a solid sustainable footing.
Download PDF
Oct 21, 2022 | Cases
---