Grupo Britt N.V.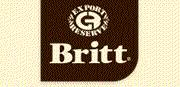 The case is about the Britt Group of Costa Rica, which markets coffee, chocolates, cookies, etc. in its home market, as well as in several Latin American markets, the United States, and more recently outside of the Americas as well. In the course of its development, the company has developed the Britt Shop concept as one way of reaching its target consumers. With growth and internationalization has come added complexity and Grupo Britt needs to figure out how to position the Britt brand to effectively encompass its various businesses to create a solid platform for future growth.
Teaching Objectives
The case describes the evolution of Grupo Britt from its inception to the present day, and describes the logic of its development and internationalization. The case raises the issue of brand positioning. It asks whether Grupo Britt should have a single master brand across products and markets, or should it have multiple local brands, albeit all potentially sharing the Britt name.
The case enables a discussion of the issues involved in positioning a master brand such that it can reinforce the various product/service brands, without detracting from them, and at the same time be reinforced by these product/service brands. It also enables a discussion of internationalization and the balance between localization and globalization.
The case is in-depth and complex and is suited for use with advanced MBA, EMBA, and executive program participants. The case can fit in a course/module focusing on internationalization, or on one focused on branding.
Download PDF
Dec 1, 2011 | Cases
---