Hyundai Card/Hyundai Capital and GE Money: Re-branding Decisions in a Successful Joint Venture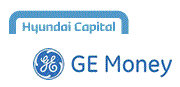 The case describes the history of the joint venture between Hyundai Card and Capital and GE Money which was kicked off by an initial JV between Hyundai Capital and GE Money in October 2004, shortly followed by a JV between GE Money and Hyundai Card in October 2005. The total initial investment (equity injection and subordinated debt) of US$1.8 billion from General Electric (GE) gave GE a 43% share in the JV.
In the first full year since the formation of the partnership, results greatly exceeded expectations. While Hyundai Card/Capital had registered a loss of US$600 million in 2004, it now showed a healthy US$650 million profit. The JV boosted local revenue from US$2.1 billion in 2004 to US$2.5 billion in 2005, an increase of almost 20%. By early 2006, the JV ranked number one in size among non bank-affiliated financial services companies in Korea and was one of the most successful Korean-foreign joint ventures ever. For GE, it represented the corporation's largest investment in a minority JV. For Hyundai Motor Company (HMC), the JV was its first global partnership.
Teaching Objectives
The case can be taught from several angles. It can be successfully used in an international marketing/business course to discuss the issues in the successful formation and management of a joint venture. This is a textbook example of how best to form and manage a JV, including the important role played by the key business leaders from the two founding companies.
The case can also be taught from a branding perspective. As the JV matured and began to extend its vision beyond Korea it faced a key branding question; at the time of the JVs' formation, both parties had agreed to leverage only the Hyundai brand for corporate and product branding purposes, given its strong brand recognition among consumers in the Korean market. However, in the international market GE had superior brand recognition, and thus it became necessary to revisit the branding question. The case provides data from consumers and internal stake holders to facilitate a discussion of whether and how to rebrand itself both at the corporate and at the product level.
Download PDF
Aug 5, 2002 | Cases
---