Natura: Expanding Beyond Latin America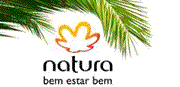 The case focuses on the internationalization of Natura, a Brazilian cosmetics company. It describes the firm's history and its steps in internationalization across Latin America. It focuses on the question of where next, as the firm's horizons stretch beyond Latin America, following its IPO.
Teaching Objectives
The case affords an opportunity to understand the internationalization steps of a firm, from initial steps in to geographic and culturally proximate markets to more physically and culturally distant markets. It helps students understand that internationalization to succeed needs to be strategic and the key to choosing new markets is to ask the question whether the firm's competitive advantage in its current markets affords it an advantage in the new markets it chooses to enter.
The case also allows for a discussion of the importance of adequate resources, financial and managerial, to manage internationalization, including a discussion of how to organize itself, to be able to manage effectively, as it moves in to more and more diverse markets. The support materials include a presentation deck for the instructor to summarize the key learning points.
The case has been successfully used in MBA, EMBA, and Executive programs focusing on international business strategy and international marketing strategy.
Download PDF
Jun 1, 2002 | Cases
---