Ranbaxy Laboratories Limited: At the Crossroads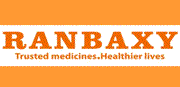 The case describes the challenges facing Ranbaxy, the third largest pharmaceutical company in India, which has set itself the goal of moving from the branded generic space to the greater value added branded pharmaceutical space. It has developed a one-a-day delivery system for ciprofloxacin a widely used antibiotic that is about to go off patent. Having sold the rights for the drug delivery system for markets outside India and the CIS to Bayer, the inventor of ciprofloxacin, Ranbaxy is wondering how it should market this new formulation in the India market in particular.
Teaching Objectives
The case poses several interesting questions. First, how should the one-a-day formulation of ciprofloxacin, to be called Cifran OD in India, be positioned? Ranbaxy currently markets ciprofloxacin under the name of Cifran as a branded generic in India. Should Cifran be discontinued when Cifran OD is launched? How should the Cifran OD positioning be implemented? Should the OD formulation be marketed by Ranbaxy alone or should it be co-marketed in collaboration with other local and global pharmaceutical players? The latter question facilitates an interesting discussion of when and how should one collaborate with competitors.
The case has been used for both MBA and executive audiences. It can be used in an introductory marketing course to highlight the power of good positioning. It can also be used in a course on pharmaceutical marketing or a course on how companies from emerging markets can climb the value added business ladder.
Download PDF
Nov 1, 2003 | Cases
---