A Guide for Managers and Business Leaders from Emerging Markets

As an Indian academic, I was inspired by the recent success of companies from India on the global stage. The academic literature suggested that these successes shouldn't have happened. Small, under-resourced firms from the emerging markets are simply not supposed to be able to build regional and global branded businesses according to the literature.
Yet they were, through organic growth, as in the case of Mahindra Tractors and Mahindra Auto, Marico and Dabur or through acquisitions like Tata Global Beverages, Tata Motors, Asian Paints, and Godrej Consumer Products Ltd. I was interested in understanding why and how these companies were succeeding and use the knowledge to help other aspirants from India and other emerging markets.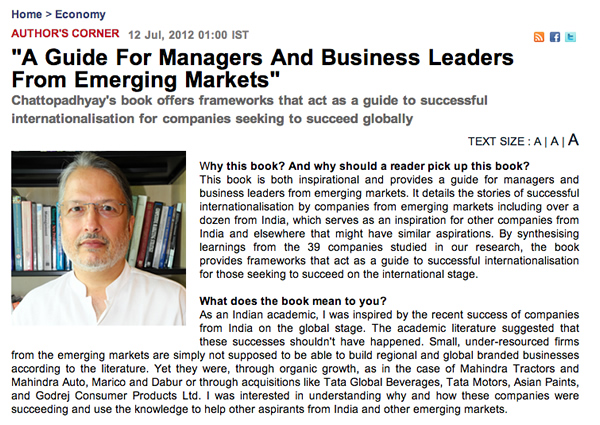 Read On
---