Mindray Medical International Limited: Going Global from China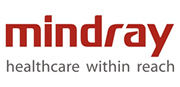 Mindray Medical International Limited was the second largest medical device manufacturer in China with global sales of 2.23 billion RMB in 2007. Since 2002, Mindray had launched between seven and nine new products every year across four product lines: Patient Monitoring & Life Support products, the In-Vitro Diagnostic Products, Medical Imaging Systems and Veterinary. In 2006, Mindray's American depositary shares (ADS) were listed on the New York Stock Exchange. By the end of 2007, Mindray had sold medical devices to over 37,500 hospitals and clinics in China. It had 12 international offices and its products were sold in more than 140 countries.
However, the company's US performance had not lived up to expectation and, recently, Mindray founder and chairman Hang Xu had been approached by a leading investment bank to discuss the potential acquisition of Datascope, a mid-sized American producer of medical devices for the global marketplace. What should Xu do?
Teaching Objectives
The objective of this case is to expose participants to the strategies of an emerging market multinational (EMNC) in developing a global branded business.  The case highlights the importance of investing in "frugal R&D" if an EMNC aspires to become a branded player and showcases the key elements of Mindray's frugal R&D strategy.
The case also offers an opportunity to discuss the make or buy option when it comes to brand building, as Mindray has the potential to buy US based Datascope. Should Mindray buy Datascope or should it go it alone its journey of building a global branded business? This is the decision focus of the case.
Download PDF
Mar 12, 2014 | Cases
---