BYD (Build Your Dreams): Journey to Green Dreams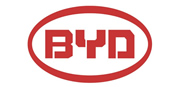 The case describes the history of BYD and its entry in to batteries and then automotives, and the innovations that drove the competitive advantage of the business. BYD entered the automotive industry hoping to leverage its capabilities in batteries. However, it is struggling and in a downward spiral. What should it do?
Teaching Objectives
This case is intended to help students understand the complexity of business strategies in emerging markets. This requires the students to be open to alternative  business practices and strategy making in the emergent market approaches. It also challenges the students to think about the unique pathways that emerging market multinational corporations (EMNCs) need to adopt, to become global brand builders.
Download PDF
Nov 28, 2013 | Cases
---